Great article by Newsweek Poland!
They soothe, relax and their fragrance overwhelms.

 

Candles that improve the mood...
Publication date: 12/12/2018, 16:06 Last updated: 12/12/2018, 16:06
Candles are an addition that should be found in every home. Their flame gives each room a unique atmosphere, creates a mood and a sense of security, especially in the cold season. The most popular are scented candles. You just have to choose them skillfully.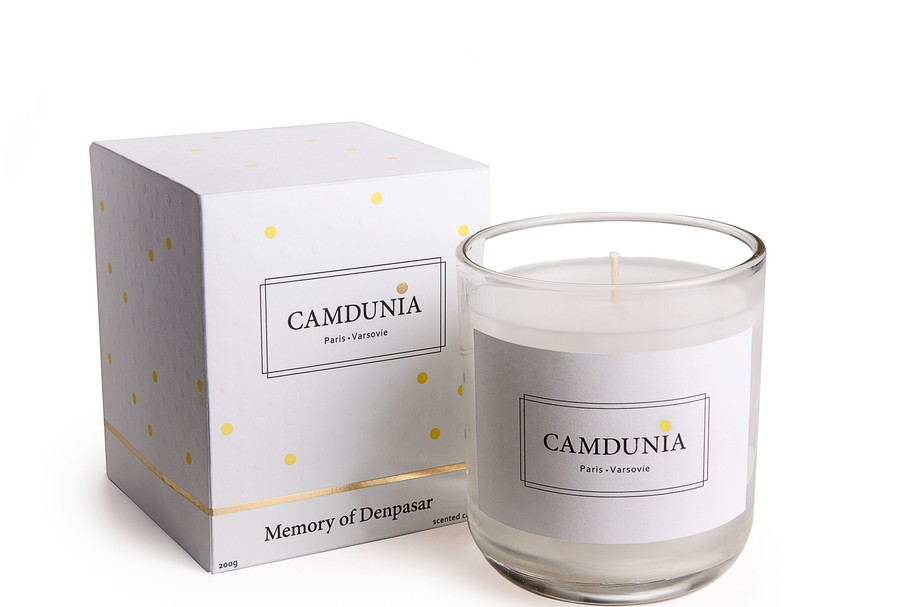 Photo: Materiały prasowe / camdunia
Candles have been accompanying us in everyday life for thousands of years. Once used mainly for practical purposes, today they are more often a beautiful decoration, thanks to which even quite ordinary interior will take on some magic. Such light decorations will not only change the decor of your home or apartment, but will also work perfectly during many celebrations, such as a wedding or birthday party or Christmas on the fast approaching.
Interestingly, wise in life Scandinavians who know how to find happiness in a minimum, light candles even for breakfast. And rightly so, because the flame of a flame has magical power. Koi and relaxes. At home, fragrance candles that combine the power of fire and aromatherapy are perfect. Pleasant aromas affect our senses, let us relax, bring back pleasant memories. All you have to do is place them in the living room or bedroom to enjoy a soothing aroma.
The problem is that for good scented candles it is very difficult to find. So what to look for not to be disappointed?
Good scented candles burn evenly - all the wax in the jar is burned, which also makes them more efficient. In addition, good-quality candles smell so intensely that the smell falls in the wood and in the home fabric. Thanks to this, after a few weeks of consistent burning of one type of candle, the smell simply stays in the air.
That is why the Camdunia brand has created aromatic scented candles that combine very high quality, aesthetics and durability. Simple design combined with an intense, deep, natural and extremely long-lasting fragrance will meet the tastes of even the most demanding.
Camdunia was created during a meeting of two inspirational women in one of the Parisian cafes. Sarah and Aniela then began to exchange experiences from traveling around the world, which were memorized: museums, cafes, favorite food, places that made them feel at home. And also about how it affected who they were and the changes that took place under their influence. This extremely exciting and joyful moment of mutual sharing of personal experiences made them aware that the most vivid memories in our memory are the moments that we associate with all kinds of scents, both beautiful and those less pleasant. Then it became clear that this enthusiasm must be used and utilized in some way.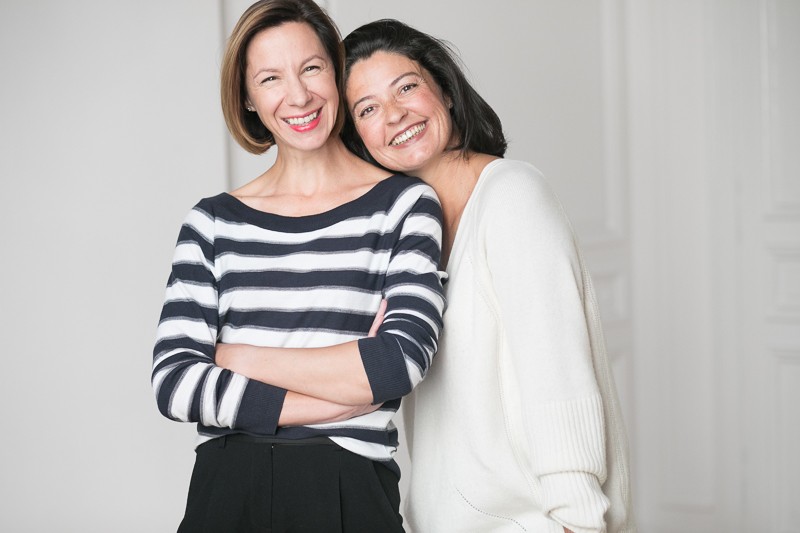 Photo: Materiały pressowe / Press materials
Sarah and Aniela create fragrances based on their memories, design packages, choose types of waxes and wicks. All this to share feelings with others and take them on a journey to the world of memories or encourage their own exciting explorations.
Each of the six fragrance versions was created in the likeness of perfume by the professional creator of Nathalie Feisthauer fragrances and made exclusively of natural essential oils, in the world capital of perfumes - French Grasse.
A mixture of mineral and vegetable wax allows to achieve the maximum diffusion of the aroma and the length of the smoking while providing a great visual effect. The wick of each candle is 100% made. from cotton.
Camdunia candles are packaged in stylish boxes, making them perfect as a birthday or Christmas present. 60 hours of this crazy aroma in a beautiful white jar costs 182 PLN. If you want to enjoy the warm light and beautiful aroma as long as possible, remember that the first burning of scented candles lasts about 2 hours. This will allow even melting of the wax over their entire surface.
Here are all available fragrances:
Christmas - limited edition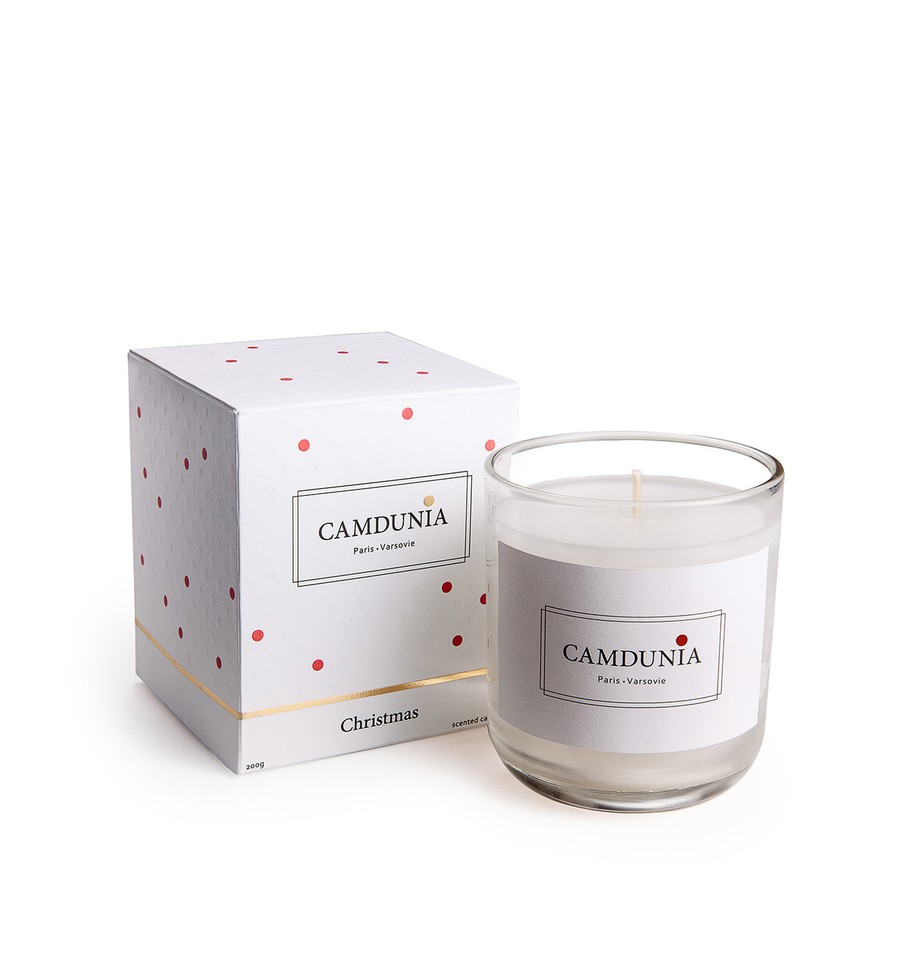 Photo: Materiały prasowe / camdunia
This fragrance brings us into a festive atmosphere creating an atmosphere of omnipresent happiness. It is like the first gulp of aromatic mulled wine on a cold winter evening. It allows you to relax for a moment recalling memories of the past Christmas thanks to the essence of exotic fruits and spices. The note of olibanum adds to the aroma of a festive and extravagant character. 
Memory of Warsaw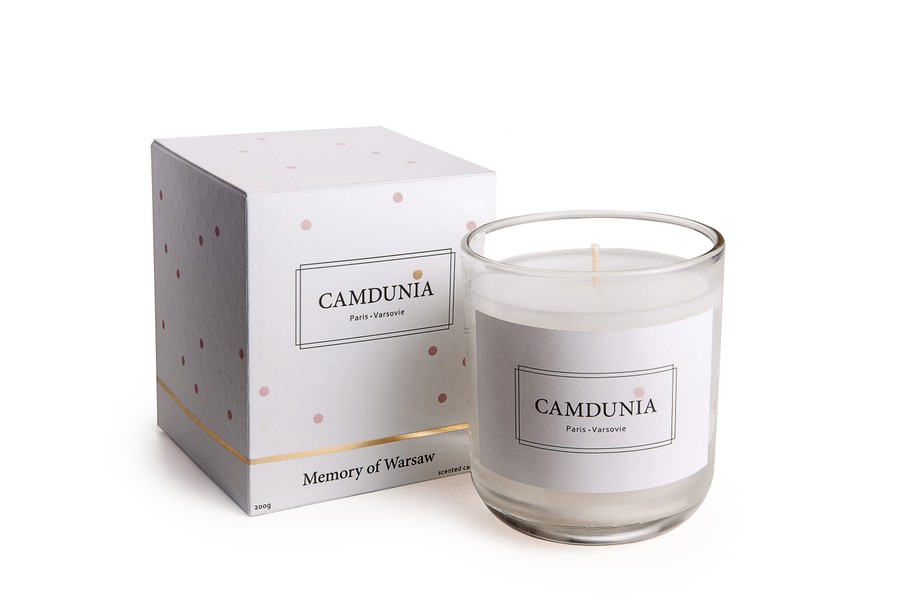 Photo: Materiał prasowy / camdunia
Contemporary variation on one of the more well-known elements of the Polish culinary tradition - filled with rose filling, sweet, yeast bun. The inspiration to create this fragrance was the mission to find the best donuts in Warsaw. Deliciously floral, with an initial note combining a sweet, warming aroma of candied rose petals with the natural fragrance of freshly cut flowers. The musk-vanilla finish gives the fragrance an additional depth by reflecting the complex character of the city.
Memory of Colombo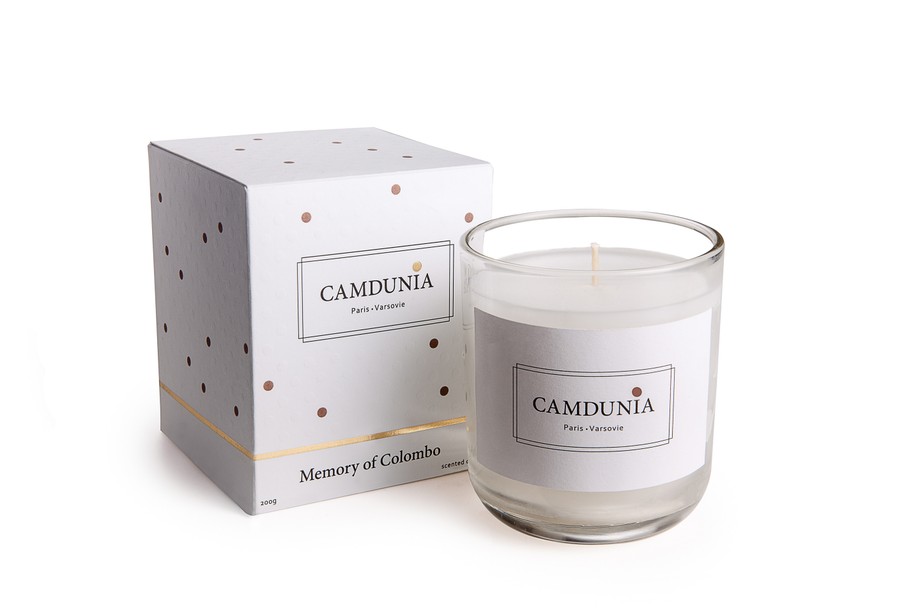 Photo: Materiały prasowe / camdunia
The fragrance represents a rich cultural heritage and an extremely lively atmosphere of this city. Silky and sensual, it evokes the times of the first trade routes, bringing us into the world of new taste and aroma sensations. The mixture of sandalwood and patchouli has been enriched with more exotic, oriental aromas. A touch of ginger adds freshness and energy to the aroma, creating a strong accent in the unusual, intense ending.
Memory of Dubai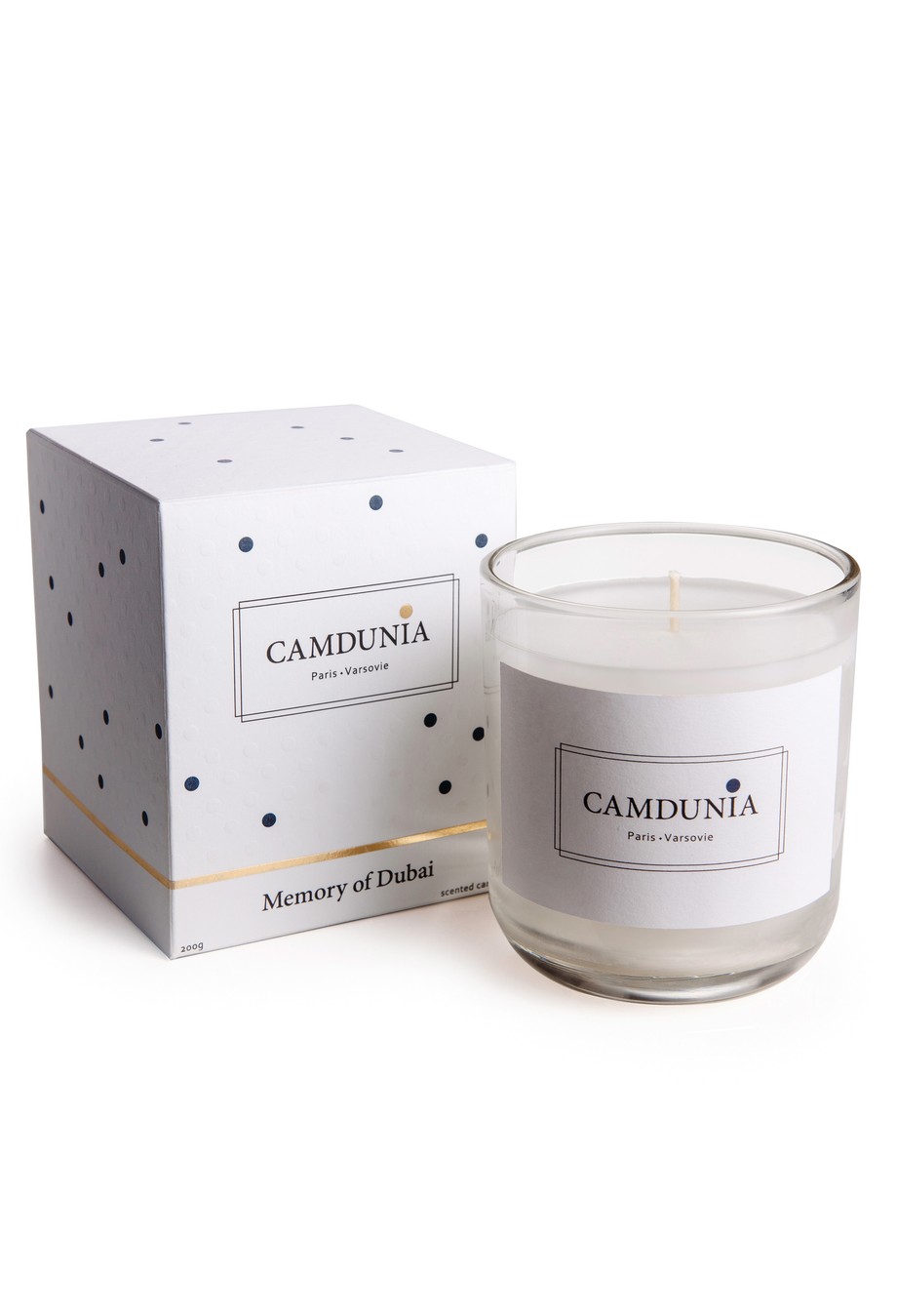 Photo: Materiały prasowe / camdunia
Giving away the dark and mysterious atmosphere of a starry, desert sky, this fragrance contrasts sharply with the bright lights and fast pace of life that the city is famous for. Deep and sensual character provides him musky aroma of agar enriched with a hint of sandalwood, which form the basis of the fragrance. A chord of a mysterious ambra gives an intriguing effect of freshness.
Memory of Paris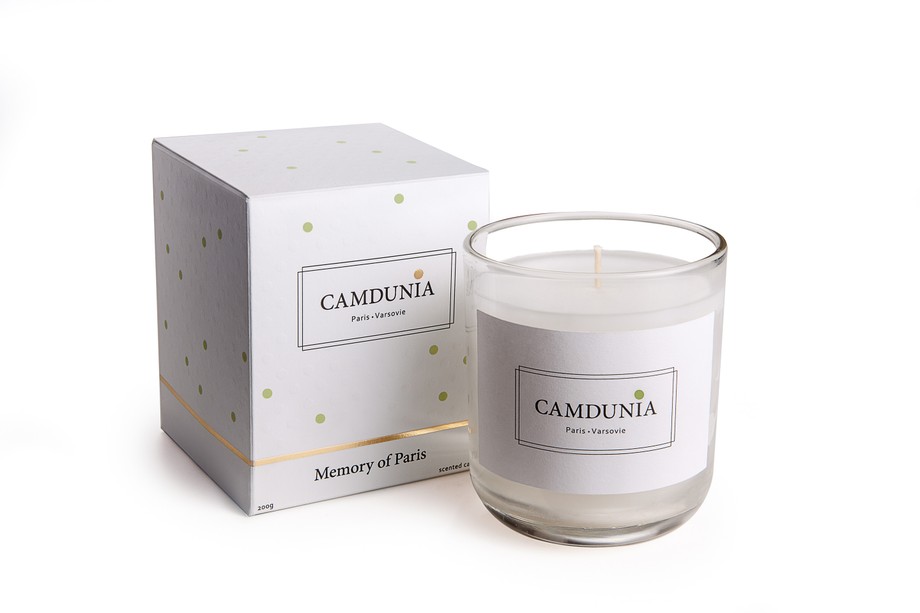 Photo: Materiały prasowe / camdunia
A moment of peace and harmony in a world filled with haste. This fragrance will take you to the moments spent in your favorite cafe, dedicated to observations hurrying along the streets of passers-by. It's just like classic French macaroons. A timeless and elegant nutty note serves as a base enriched with a fresh scent of berries and a subtle almond note. 
Memory of Denpasar
Photo: Materiały prasowe / camdunia
An intense blend of scents that reminds us of the morning amid the lush tropical forests of Bali. The drops of morning dew settled on the leaves reflect the shimmering rays of the rising sun, inviting you to play. Delightfully foggy and floral aroma of the base note was achieved by combining the fragrances of exotic plumeria and juicy summer fruits. The musky finish gives the aroma extraordinary warmth and sensuality, bringing to mind the last rays of the setting sun.
Camdunia candles are available in the online store camdunia.com , online store galilu.pl and in the boutique GaliLu olfactory at Mokotowska 26.
---